Zonal E/E Architecture
Automotive Ethernet - The Next Step in The Automotive Evolution
October 9, 2020

Automobiles are fast becoming the ultimate 'data centers' or computers on wheels. Software is now the critical factor in the overall vehicle design and vehicle architectures must be more intelligent, flexible, scalable and connected, not only in-vehicle but also V2X.
Today's in-vehicle electrical and electronic (E/E) network systems are extremely complex, costly, and cannot meet the needs of the smart generation of automobiles to come. The issue for architects is not if the system design will change but by how much and in what capacity. Automotive companies must address these challenges now or risk being left far behind the competition.
In this post, we explain what Automotive companies must do if they want a successful, viable vehicle communications architecture as they move into the rest of the 21st century.
Transitioning from Automotive Controller Area Network (CAN) Bus to Ethernet
The CAN bus originated in the early 80s and was employed in 1991 as an in-vehicle network for the Engine Control Unit (ECU) and sensor communications. Later, automotive design expanded the basic CAN bus with the introduction of CAN flexible data-rate (FD). This enhanced protocol overcame the original CAN limits and enabled the transmission of data faster than the original 1 Mbit/s to as much as 5 Mbit/s. The payload (data field) reached up to 64 bytes long as opposed to the original 8 bytes.
In today's reality, with vehicles running on millions of lines of code, this capacity, while impressive compared to the original technology, is not nearly enough to provide a robust solution.
The next logical technology leap is moving to Ethernet as the main data transmitter, while using CAN in different capacities. Using an Ethernet backbone has many benefits, not only for speed, but for performance, functionality, cost, security and maintainability. Bandwidth and capacity will also be greatly improved when moving to an Ethernet system.
Modularity Enhances Connectivity
Ethernet enables a modular network that employs 'plug and play' capability whereas in CAN bus connect/disconnect is not possible and causes system problems. 'Plug and play' is crucial in modern automotive technology and an Ethernet system allows connecting/disconnecting devices in real time to an existing ECU without the need to start/restart the system, resulting in zero downtime. Tesla does this easily to retro-fit the automotive system with over-the-air software updates in their software version 10.0.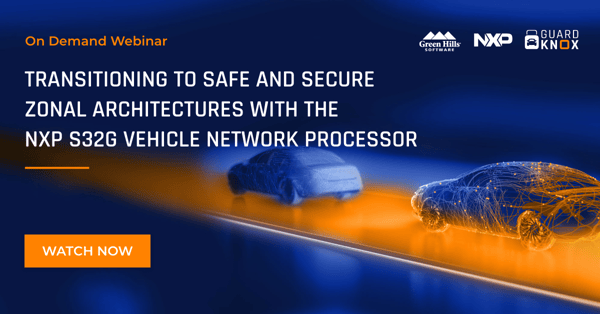 Reducing Complexity in the Automotive System: CHANGE IS NEEDED NOW
Having Ethernet, an improved Information Highway, in an automobile system will simplify the network, make the automobile wiring harness system smaller and lighter while reducing maintenance:
Ethernet allows wiring and component reduction because the systems can move to "mixed criticalities" or merged functions on a wire with mixed safety criticality levels (IEC 61508). For example, some sensor data may be critical and other sensor data may not be critical but they will share the same wire.
The network can be greatly simplified and will be able to accommodate more functionalities than a CAN bus-based network as long as the "mixed criticalities" are properly managed and engineered.
The wiring harness becomes much smaller, with less time and resources needed to install, leading to cost reduction; diagnosing a problem is much simpler as well.
There will be increased reliability because the wiring harness is thinner and lighter, leading to less mechanical stress. Maintenance is physically and logically simplified as is the harness design. In general, the network itself is more manageable.


New Functionalities are Enabled with Ethernet
Since Ethernet has much more bandwidth, it will enable increased functionality. This means there can be far more sensors and cameras with greater accuracy and the amount of data that can flow through the vehicle will be increased astronomically.
In turn, this will result in a far better user experience with a larger bandwidth capability. The vehicle will have greatly improved internet connectivity and enable vehicle customization and personalization
Vehicle over the air (OTA) software updates will finally become practical. This leads to simpler and faster maintenance with the added bonus of being far less costly. There will be no more waiting in the service station. Vehicle owners will not even need to go to the service station in order to fix certain parts or update the SW.
Summary
New players are emerging (such as Tesla, Rivian, Nio, Faraday Future and more) that are not limited by the same legacy constraints of older OEMs and CAN bus backbones. These companies are starting straightaway with Ethernet.
However, without the legacies of the established OEMs, these companies need to attract customers by creating vehicles that greatly enhance the user experience with advanced applications and capabilities. They must provide instant gratification through an enjoyable (or at least productive) journey on today's congested roads.
All architects in any type of automobile company need to provide for the changing needs of drivers and advancing trends of in-vehicle networking. The industry is migrating towards a Zonal ECU based architecture with a computing platform and it is time for vehicles to comply.