THE TRANSFORMATION OF THE DRIVING EXPERIENCE
Faurecia, one of the world's leading automotive technology companies, expects that by 2030 15% of vehicles will have Level 4 autonomy or higher. Instead of focusing on driving, we could spend most of our travel time working, reading or watching movies. The interior of our cars will be transformed accordingly—into a radically new "cockpit of the future" that will include:
Seats that rotate and swivel so we can better interact with other passengers
Advanced comfort and wellness systems that will reduce travel-related stress
Personalized climate control systems so that no one is too hot or too cold
Individualized edutainment and communications systems for work and play
Human machine interfaces with smart controls that connect to our mobile phones and voice activated commands

At the center of this new amazing environment will be a unique smart panel that will function as a driver-side instrument cluster and morph into a large infotainment screen in the center of the dashboard during autonomous driving. The screen would be fully customizable and serve as a focal point for enhancing and personalizing your travel experience. You'll be able to use it to add, buy or rent a range of apps from OEM-branded apps stores, including settings such as racecar-style driving experiences, live streaming of sporting events and concerts, and much more.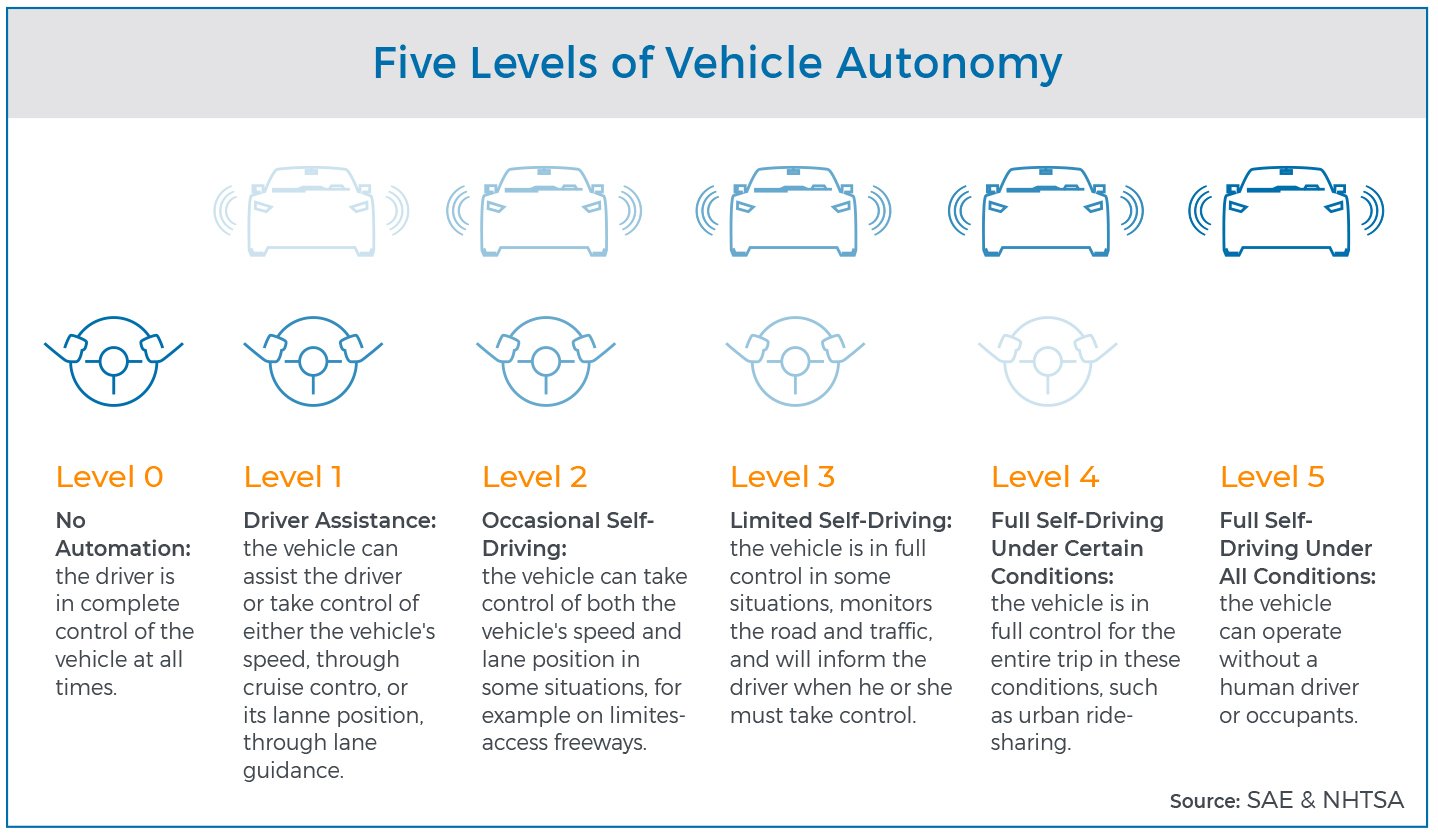 SOFTWARE TAKES CENTER STAGE
Cars of the future will become a cross between a personalized device and a personalized environment. They will deliver a seamless experience between the home and office—or a welcome and relaxing escape—while providing new revenue streams for OEMs and the developers of innumerable applications for content, wellness, entertainment and more.
The core of our vehicles will no longer be the engine or its related technology, but the sensors and conveniences that will maximize the travel experience. Brand and vehicle differentiation will shift from the hardware to the user interface and experiential elements that are powered by electronics and software. While software today represents 10% of the overall vehicle content, by 2030 software will comprise 30% of the vehicle.
The current vehicle architecture in which nearly each electronic system has its own electronic control unit (ECU) is unsustainable. There is simply not enough room in the vehicle for hundreds of new ECUs that would support the many advanced systems of cockpit of the future or the systems that would support high-level autonomous driving.
So what's the solution?
THE NEW CONSOLIDATED CAR ARCHITECTURE
The introduction of high-performance domain controllers in a service-oriented architecture will enable OEMs and Tier 1 vendors to consolidate the number of ECUs, saving considerable cost, weight and integration. Today's 150 ECUs could be replaced by a smaller number of domain controllers which will manage 5-8 domains for specific areas of functionality, importance, or computer processing requirements (such as engine, ADAS, infotainment etc.).
MEETING THE CYBERSECURITY CHALLENGE
The car of the future—and its cockpit—will have unprecedented levels of connectivity, not only to the mobile Internet for downloading apps and infotainment but also to the Internet of Things, receiving data from intelligent road signs, traffic signals and even other vehicles on the road.
All of this Internet connectivity will carry significant risks, much more than today's corporate computer networks or mobile phones. Beyond the theft of personal and financial data of passengers, or even ransomware that could disable cars or fleets of rental cars, cyber-hijacking will endanger the physical safety of the vehicle's passengers--as well as the passengers of surrounding vehicles and even pedestrians.
The GuardKnox Secure Cockpit Domain Controller also offers a unique security approach that ensures the safety of the vehicle and its passengers. A hypervisor ensures that numerous applications run securely by locking down all internal network communication so that they perform only the actions they're supposed to perform.
This cybersecurity methodology is already used to protect the world's most advanced fighter jets. Requiring neither external connectivity nor on-going software updates, it offers completely autonomous protection—making it an ideal cybersecurity solution and development platform for autonomous vehicles delivering superior, safe travel experiences with Faurecia's Cockpit of the Future.