Automotive SOA
The Software-Defined Vehicle on Display: CES 2023 Highlights
January 31, 2023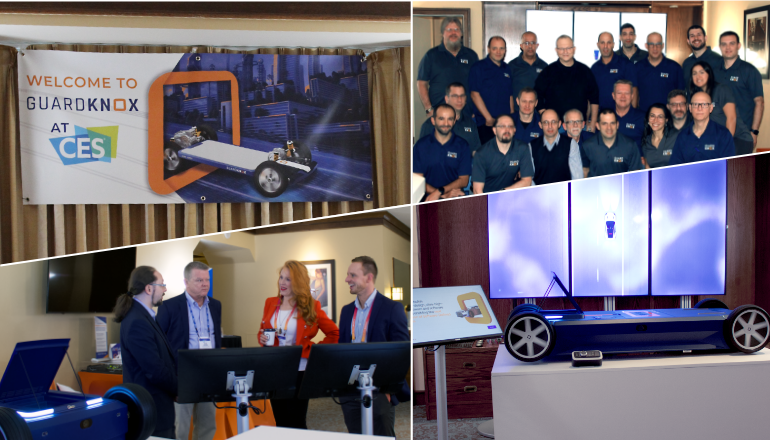 There is nothing quite as exhilarating as finally returning to "business as usual" and sharing with the world all of the exciting things we have all been working on over the past few years! The Consumer Electronic Show is no longer limited to just end consumers and has become one of the largest automotive shows globally. It is the platform to showcase automotive innovations and opportunities and 2023 surely did not disappoint. Most partnerships and collaborations centered around the development of software-defined vehicles (SDVs) galloping down the path to vehicle 'smartphonization'.
The importance of OEMs and tech companies working together continues to grow as more technologically-advanced cars are hitting the road. Mercedes has gained approval for Level 3 autonomy in the state of Nevada and other OEMs are not far behind, working with tech companies to bring these autonomous driving systems to life.

The following is a brief review of the most exciting new partnerships and vehicle innovations presented at CES 2023.
Partnerships
Long-standing legacy automaker companies are partnering with innovative, agile tech companies to produce astounding results. Some of the key collaborations unveiled at CES include:

Cars Are Getting a New Look
OEMs were out in full-force at CES to showcase new changes to the design and functionality inside new vehicles:
CES 2023 showed the great strides taken in transforming the driving experience through a "digital cockpit" where the driver has access to a whole array of information and entertainment at their fingertips alongside new ways to control the car. These high-tech features will all be powered by software, making them easily scalable and upgradeable.
A Modern, Customizable Exterior
Vehicle exteriors will be getting a facelift as well, with some highly-creative changes:
It is the shift from hardware-based vehicles to software-defined vehicles that is powering the ability for cars to become fully customizable, inside and out.
GuardKnox at CES
Our suite at CES was packed where we showcased our E/E products through interactive demos and met with industry leaders. We continued to hear excited feedback about the possibilities the Secure SOA Framework & Developer Tool Suite and CommEngine™ will create to address the key challenges in the next-generation E/E architecture and enable the software-defined vehicle.

We were proud to announce new partnerships where:
It was an outstanding week and we look forward to exploring new opportunities following such an awesome show!
A Win-Win Situation
The burgeoning partnerships between OEMs and technology companies that were so prevalent at CES are the result of industry demands for highly-connected, smart vehicles.

Whether it is gaming, streaming, or more integral functionalities, drivers will continue to want the newest and most advanced even if that means paying for upgraded features as they become available. As Dirk Hilgenberg, head of Volkswagen AG's CARIAD software unit put it: "You could just host the third-party app for a streaming service, or generate joint platforms. You guarantee certain volumes, you guarantee certain revenue." The newfound synergy between OEMs and tech companies will propel the development of SDVs - we can't wait to see what new innovations next year's CES will bring!