Automotive Industry
Automotive technology leading the 2021 rebound
January 6, 2021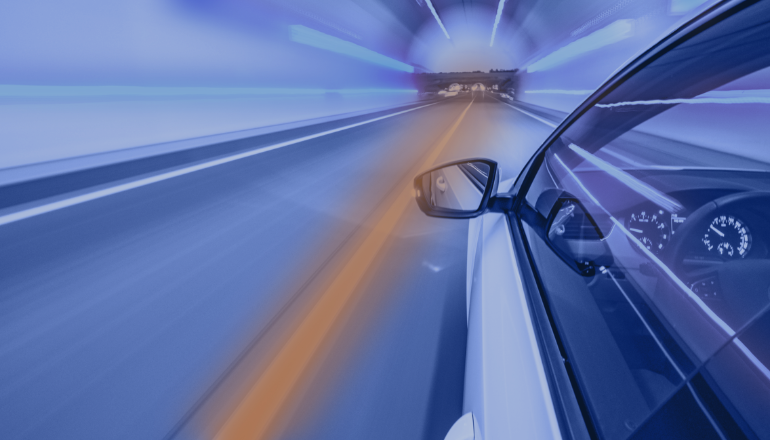 Due to the global disruption of the COVID pandemic, 2020 saw new car sales fall 18%; but as commuters rethink how they get to work and what they do on weekends and vacations, we can all expect 2021 to be a bounce-back year, albeit not to the same level.
According to The Economist
New car sales will rise by 15% in 2021, following a fall of 18% in 2020. Commercial-vehicle sales will increase by 16% in 2021, after a 16% drop in 2020.
Automakers will be forced to review their global operations, resulting in plant closures and widespread job losses as the entire industry consolidates into fewer players, locations and more.
Electric vehicle sales will soar from 2.5m this year to 3.4m in 2021, but China's share of the market will shrink as European sales continue to soar.
In 2021 the auto industry will be significantly influenced by a number of trends that will drive the shift from "vehicle manufacturers" to "vehicle software platform developers".
Automotive Cybersecurity Regulation
Consumers, advisors and regulators are all concerned with the growing threat of cyber crime, and in particular the effect it could have on the auto industry in regards to road safety as all new cars are evolving toward software defined functionality.
The International Organization for Standardization (ISO) is developing automotive cybersecurity standards for "cybersecurity by design" throughout the entire lifecycle of the vehicle while the United Nations Economic Commission for Europe (UNECE) is working on regulations to improve automotive cybersecurity and software update management that will require manufacturers to implement measures in four areas:
Managing vehicle cyber risks
Securing vehicles by design to mitigate risks along the value chain
Detecting and responding to security incidents across vehicle fleet
Providing secure software updates and ensuring vehicle safety is not compromised.
These regulations are set to be mandatory in the EU by 2024 and will likely be adopted by Japan, Korea and other key manufacturing countries in 2022.
The challenge for the automaker will be finding talent that understands the cyber risks, standards and regulations to ensure compliance for all vehicles produced in 2022.
EV Popularizing Hardware and Software Modularity
The market for EV is expected to grow by 50% in 2021 following a global push for a clean automotive industry. The European Union's emissions standard of 95g of carbon dioxide per kilometer for passenger cars being mandated for 100% of cars produced in the EU will result in increased range, and hence sales of EV will increase. The US has a less stringent sliding scale from 107g/km in 2021 to 89g/km in 2025, while the Chinese 6b standard being implemented from July 2023 is the most stringent in the world. These regulations will in turn further boost EV sales.
With the addition of new electric vehicles to the offerings of all car manufacturers and the corresponding development of modular hardware and software to manage not only the energy consumption but also to improve the driver experience and customize the experience, there is a need to focus on cost, security and differentiation. Gone are the days when the head of the company could say: "Any customer can have a car painted any color that he wants so long as it is black" – Henry Ford.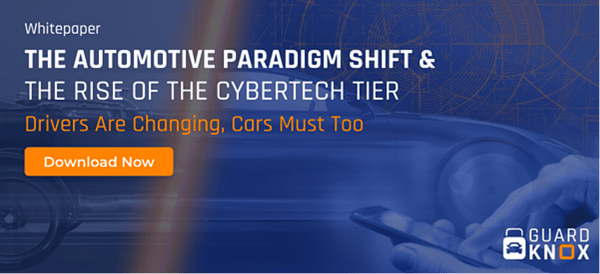 Just as Apple created a platform for applications that turned their Nano Touch into a platform for voice, video, gaming, productivity and the internet - automotive disruptors are making their "platforms" available to others, such as Canoo's Skateboard platform and Elon Musk's announcement that Tesla is "open to licensing software and supplying powertrains & batteries" to other automakers. These platforms are only possible with a modular E/E architecture.
Software will Lead
The valuation of automotive companies recognizes the potential of software-defined vehicles with Tesla valued at ~$700B while the next biggest automaker, Toyota, is just valued at $215B. The largest European automaker, Volkswagen Group is valued at $80B and the largest traditional US automaker, General Motors, is valued at $58B as of 6 January 2021.
The price to earnings (PE) ratio difference (Tesla at 1400 and Toyota at 15) recognizes that Tesla is a software company while Toyota is a manufacturer.
As the traditional automakers add electric vehicles to their fleets to meet both regulatory requirements and customer expectations, the level of software modularity will significantly increase and the rate of evolution of the vehicle electronics to a software platform will accelerate. The challenge for the traditional automaker will be the acquisition of talent to develop software, or to work with application developers, to create the functionality expected by the modern consumer while still providing a safe and secure vehicle.
We can see automakers with a reputation for safety (with style) promoting digital experts to senior roles such as Volvo Cars appointing Ödgärd Andersson as the new chief executive of its autonomous drive (AD) software development company, called Zenseact.
The Car is a Platform
The release of the Apple iPhone in January 2007 was the beginning of the mobile phone paradigm shift to software-defined mobile phones that led to the fall of the traditional industry manufacturers; Tesla's release of its Model S automotive platform in June 2012 is seen as the beginning of the current automotive paradigm shift to software-defined vehicles.
But this does not need to mean the fall of traditional automakers. Success will not only be dictated only by who can make the best car, but by who can make the best customizable platform tailored to suit drivers' varying expectations while remaining safe and secure.
Many of the traditional automotive manufacturers are already adopting the above trends and are starting to design cars on a platform that is as much about the software (user experience, driver assistance, mood) as it is about the hardware (drive train, safety, comfort). They just need to get there F.A.S.T.E.R. with the Cybertech Tier.