Connected Vehicles
Rethinking Connections & Connectivity in the Age of the Coronavirus
March 30, 2020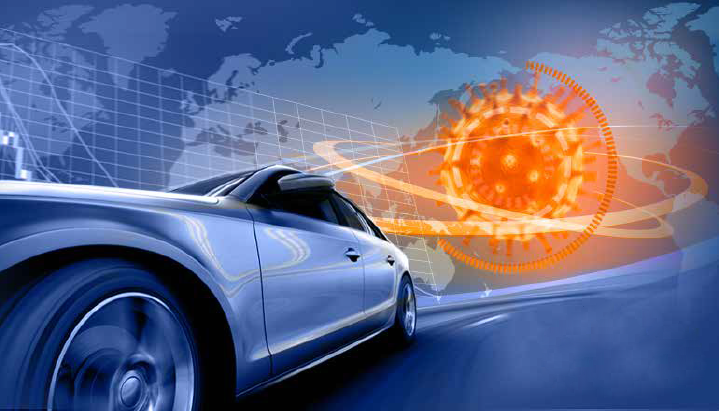 A Time of Transformation
Propelled by urbanization, changing demographics and new technologies, the automotive industry was rapidly changing even before the outbreak of the coronavirus. During this challenging period, we can easily see the critically important role of new technologies in the fight against the coronavirus.
Telemedicine offers a safe way for doctors to treat patients while autonomous robots are being used to safely deliver food to patients' hospital rooms in hospitals without spreading the virus. And as many of us try to work from home, video conferencing and other technologies let us try to keep a sense of normalcy as well as an income.
We are all going through a great period of uncertainty together, but after this period of "business unusual" passes, a new normal will emerge.
Rethinking Our Supply Chain Connections
As we read about the spread of the coronavirus and the details of individual cases, it becomes clear how closely we're all interconnected—probably even closer than the mythical "six degrees of separation".
But the coronavirus has also exposed a weakness in how we connect products to market, a.k.a. the supply chain. Dun & Bradstreet's recent report, The Worldwide Business Impact of the Coronavirus, reveals that there are nearly 50,000 branches and subsidiaries of foreign companies in China's most affected regions. Another 51,000 companies have direct suppliers in the area and at least 5 million companies have one or more indirect suppliers in these regions.
Volkswagen, Toyota, Daimler, Ford, General Motors, Renault, Tesla, Honda and Hyundai are just some of the global OEMs who have invested heavily in building vast factories and manufacturing sites in mainland China. Volkswagen's Chinese joint venture accounts for roughly 40% of VW's total global production with 24 different plants throughout China.
Considering the average car contains 30,000 different pieces, the supply chain is a tremendous challenge at any time. But in the midst of a worldwide disruption, it is patently obvious that we need to rethink our supply chain strategy. Creating a healthier mix of geographically distributed suppliers, with an emphasis on suppliers that are closer to the various end-markets and will mitigate future risks.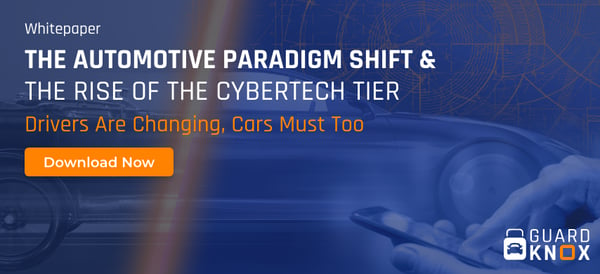 A Look at Connected Cars
Speaking of connections and connectivity, there are already an estimated 381 million connected vehicles on the road. Offering In-Vehicle Infotainment (IVI) systems with streaming radio and video, Wi-Fi hotspots, GPS connections and even phone apps for locating or starting parked vehicles, connectivity has grown unimaginably since Cadillac introduced its On-Star System for roadside assistance.
This fantastic growth is driven by a multitude of factors, including consumer demands for a more enticing user and driving experience, the ability of OEMs to lower their business costs through OTA updates, and the sale of new services and customizations that can change vehicle functionality or performance while simultaneously creating new revenue streams for automotive manufacturers .
But connected vehicles are not without risks. While the movie Fast and the Furious 8 featured a very exciting hack of hundreds of cars to cause chaos, cyber-hijacking is not just science fiction. Hackers and cyberthieves can use numerous techniques to steal personal or financial data, install ransomware or take control over vehicles in transit. Any system that connects a vehicle to outside infrastructure—whether the Internet, fleet management software, or an EV charging network—is an open door for cybercrime.
But connectivity protected by cybersecurity solutions will bring increased safety and convenience. Over-the-air updates to vehicle software and firmware will enable you to enjoy new car features and fixes within hours of release—without taking your car to the garage.
Designing for Security & The Cybertech Tier
While OEMs put their brand on the finished car, they are just at the top of a tier of hundreds if not thousands of companies that supply a vehicle's 30,000 parts. In addition to revealing a need to consolidate and simplify vehicle current and next-gen architectures, the vast number of suppliers make for a very large attack surface. Each level or tier of the supply chain contains numerous potential targets for hackers, from connected vehicles and OEM networks to suppliers and their components. These range from 4G chip manufacturers, to the producers of EV charging systems to developers of phones app that open and close car windows.
Cybersecurity is needed up and down the entire chain of suppliers, from OEMs and Tier 1 vendors to Tier 2 and Tier 3 vendors. As the automotive industry reevaluates its supply chain, it's time for automotive vendors to form a separate cybertech tier, with cybersecurity offerings that can reach throughout the supply chain, securing individual vehicle components and as well as forming part of a secure vehicle network architecture.
Staying Connected in a Pandemic
Of course no discussion of connectivity could be complete without acknowledging the critical role of connectivity during the coronavirus pandemic. It lets us stay in touch with our family, friends while we're stuck at home and lets us continue to plan with our coworkers for the day-after. If there's one thing that we've learned throughout this, it's that connectivity has given us a way to put things in the right perspective: people first and economics second. By continuing to connect, together we'll get through this and be better and stronger than before.